Army medical College Admission Notice-2023
AMC is a Military Medical College affiliated with the Bangladesh University of Professionals. There are five Army Medical College in Bangladesh.
Bangladesh Army maintains these Private Medical Colleges. Here is the short information about Army Medical College. Read More:
Eligibility for Admission:
Physical Requirements:
Minimum height: Male- 5'4″, Female- 5'2″.
Weight: Male- 45.45 Kg, Female- 40.90 Kg.
Chest size: Male- Normal: 30″ Expanded: 32″, Female- Normal: 28″ Expanded: 30″. Visual standard: ± 1.5 D (spherical); ± 1.0 D (cylindrical).
Hearing: Normal limit.
Note: Applicant must not be Colorblind.
Age: must be minimum 20 years.
Sex: Male/Female will get a chance for admission.
Marital Status: Unmarried
Nationality: The candidate must be Bangladeshi by birth.
Educational Qualification
The AMC Cadets must have a total GPA of 10.00 (SSC-5.00, HSC-5.00) and must have a minimum GPA (Grade Point Average) of 3.50 in Biology in HSC or its equivalent examinations.
MBBS Course Structure & Duration
Tuition & Other Fees
| | | | | |
| --- | --- | --- | --- | --- |
| Courses | Duration | Eligiblity | Fees Structure | |
| MBBS | 4 1/2 years + 1 Year Intership Program | Candidate must pass in 10+12 with 50% marks in all the respective subjects | Aprox. 15 to 22 Lacks | |
Advantages
Located in Bangladesh, the Army Medical College Bogra has a modernised hostel lodging. There are separate hostels for boys and girls.
There are sufficient hostel rooms for all the students who are pursuing graduation in this renowned institute . Currently, the hostel can provide lodging And fooding to all the students. There is also a separate hall for the dining area. There are common rooms with TV.
The environment is safe and secure for the students. In the event of medical needs, all the students are provided the same at the facility. There are arrangements of outdoor and indoor games for all-round personality and temperament development of the medical students.
Army Medical College Bogra New Academic Building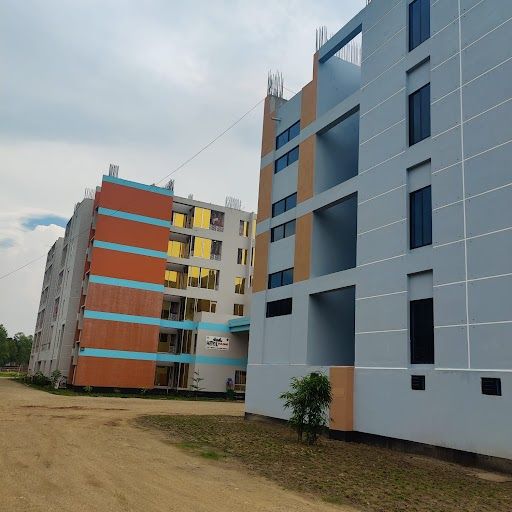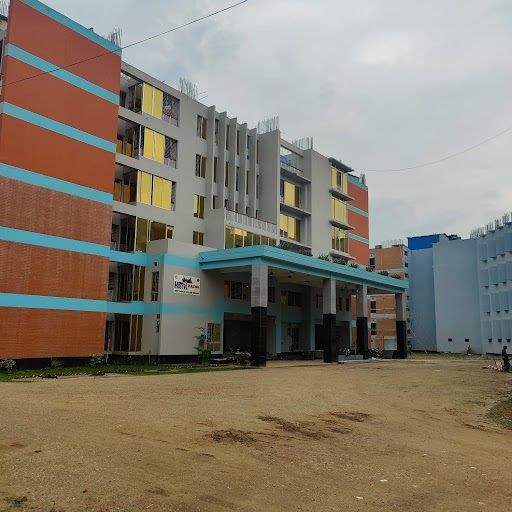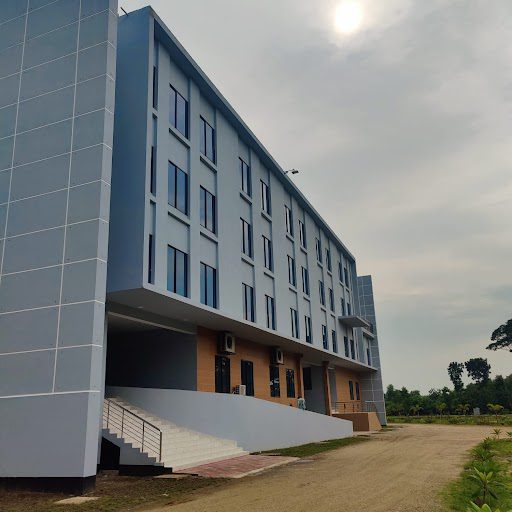 Treatment/Medical
Army Medical College Bogra has a MI room in medical college. Students get free treatment from here. In case of difficult cases they are referred to CMH, Bogra.
Playground
A playground of 11 Div infantry has been authorized for games period. All student of AMCB regularly play games (Cricket, Football, Handball, Badminton etc) in this playground.
Common Room
There is a spacious common room for students available in the Academic Building.
Accommodation
AMCB is a residential institution. It is compulsory for medical students to stay in dormitories of the college. There are separate dormitories for male and female students adjacent to academic campus.
The cadets must follow all rules and regulations regarding customs and etiquette, decorum and decency of the dormitory framed from time to time by the college authority. Visiting hours as per SOP (Standing Operating Procedures) are strictly adhered to. In case of female cadets, only notified selected visitors, mainly their parents/guardian are allowed in prescribed hours.
Aim
The College follows the course curriculum of MBBS course as laid down by Bangladesh University of Professional (BUP) and Bangladesh Medical and Dental Council (BM&DC). BUP conducts the professional examination and certificate of MBBS degree are awarded by them
Objective
Health for all and sustainable quality of life for the people of Bangladesh is the national commitment. To fulfill the commitment we aim to produce skillful, caring, confident, devoted and high quality medical professionals. With this noble ideology Army Medical College Bogra (AMCB) was founded by Bangladesh Army.
Frequently ask Question
How do I get an admission in Army Medical College Bogra?
If you are looking for direct admission Army Medical College Bogra, Bright Educational Service is the right place for you which have India's top most direct admission consultants and where we give 100% assurance of admissions in India as well as admissions abroad.
Which are the entrance exams accepted by Army Medical College Bogra?
Army Medical College Bogra will accept the entrance exam scores of NEET UG, NEET PG for admission.
How is the atmosphere there in Army Medical College Bogra campus?
The Army Medical College Bogra college atmosphere is good. Which is offering the great infrastructure to the students for healthy physical and mental growth.
Does the Army Medical College Bogra college have hostel facility?
Yes, Army Medical College Bogra has separate hostel facility for both boys and girls. It is situated in inside a campus.
How is Army Medical College Bogra? Is it a good college?
As per collage standards, no doubt there are better colleges than Army Medical College Bogra, which say provide better campus recruitment, better quality education and better college campus, better environment, etc.
Fortune Education, Dhaka, Bangladesh is World Leading & Pioneer Education Consultant of Medical Colleges & Universities. Providing MBBS, BDS, BVSc admission for medical aspirants & prospective students who are interested to study MBBS, BDS, BVSc and considering higher study opportunities in Bangladesh and overseas.Fortune Education has legal rights to process admission to Medical, Dental colleges and universities all over the world. We offer MBBS, BDS & others Admission, Application, Guidance, Documentation, and required services such as to eligible students regarding medical and higher studies…Fortune Education invites students to register for MBBS & BDS admission with a special Scholarship for the academic year 2023-24.
FOR ADMISSION AND OTHER QUARRIES, CONTACT:
Authorized Representative
HEAD OFFICE :
DHAKA, BANGLADESH.
MOBILE & WHATSAPP: +88-01995529533
OFFICES IN INDIA:
MOBILE & WHATSAPP: +91-9903355537
WEST BENGAL, MODON MOHON STREET, KOLKATA,
PATNA, BIHAR, DELHI, JAMMU & KASHMIR,
HYDERABAD, LUCKNOW, CHENNAI, AND GUWAHATI.