Fortune Education Open Online Application for MBBS Admission & Seat Booking on Best Medical Colleges in Bangladesh

Best Colleges in Bangladesh
MBBS in Bangladesh 2024
Fortune Education, Bangladesh is the world's leading and pioneer medical college education consultant I MBBS in Bangladesh 2022 | MBBS admission in Bangladesh
DHAKA, BANGLADESH, July 18, 2022 /EINPresswire.com/ — Fortune Education Open Online MBBS Admission Application, Scholarship Seat Reservation in Medical Colleges in Bangladesh
Fortune Education, Bangladesh is the world's leading and pioneer medical college education consultant I MBBS in Bangladesh 2024 | MBBS In Bangladesh IMBBS Intake In Bangladesh 2024-25
Fortune Education, Dhaka, established in 1994, is a registered educational consultant and authorized representative of colleges and universities.
Fortune Education has legal rights to process medical, dental and university admissions. Fortune offers MBBS online direct admission and more, applications, guidelines, documentation and required services like eligible students related to medical and undergraduate…
Fortune Education invites students to register for MBBS & BDS with special scholarship
MBBS in Bangladesh 2023-24 | MBBS admission in Bangladesh
https://www.mbbsbd.com/
MBBS Scholarship in Private Medical Colleges
Online registration and application open…
Fortune Education offers MBBS Admission with special scholarship.
MBBS scholarship in private medical colleges under various top medical colleges under top universities
Registration and online application is in progress…
Fortune offers MBBS admission with special scholarship and waiver in top private medical colleges under (1) University Of Dhaka (2) Chittagong Medical University (3) Rajshahi Medical University (4) Sylhet Medical University.
Best Colleges in Bangladesh 2025
Top Medical Colleges in Bangladesh
Army Medical College Jashore
Diabetic Association Medical College
Sylhet Women's Medical College
Southern Medical College
Islami Bank Medical College
International Medical College
Marks Medical College
Dhaka National Medical College
Popular Medical College
Brahmanbaria Medical College
Jahurul Islam Medical College
Uttara Adhunik Medical College
Enam Medical College and Hospital
Shaheed Monsur Ali Medical College
Community Based Medical College
Ibn Sina Medical College
Shahabuddin Medical College
Sikder Women's Medical College
Tairunnessa Memorial Medical College
Kumudini Women's Medical College
Delta Medical College
Central Medical College
Eastern Medical College
Khwaja Yunus Ali Medical College
LIST OF MCI RECOGNIZED MEDICAL COLLEGES IN BANGLADESH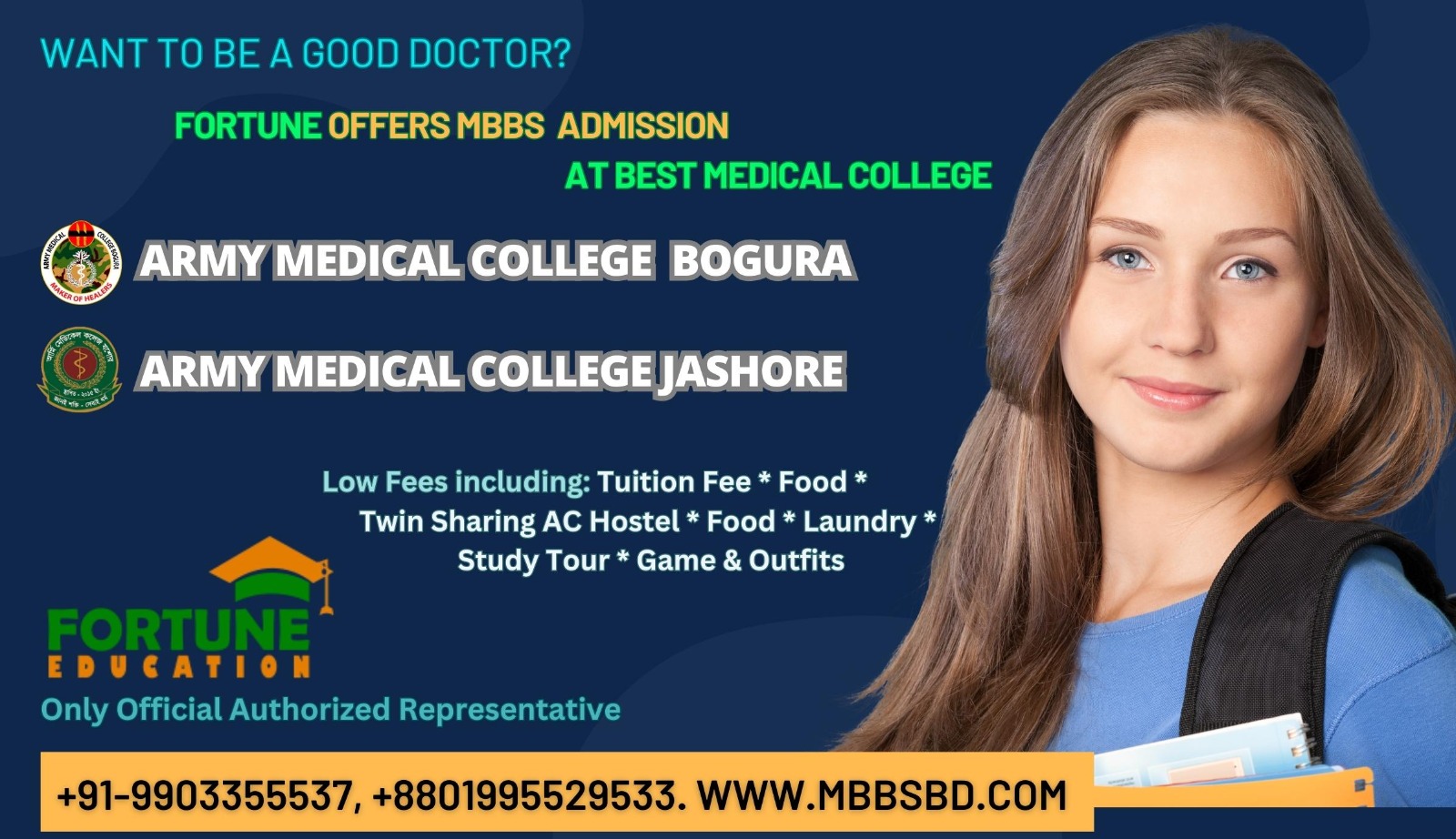 LIST OF GOVT. MEDICAL COLLEGES
Dhaka Medical College
Sir Salimullah Medical College
Mymensingh Medical College
Sher-E-Bangla Medical College
Faridpur Medical College
Shaheed Suhrawardi Medical College
M.A.G. Osmani Medical College
Armed Forces Medical College
Rejshahi Medical College
Rangpur Medical College
Khulna Medical College
Shaheed Zaiur Rahman Medical College,
Dinajpur Medical College
Chittagong Medical College
Comilla Medical College
Shaheed Syed Nazrul Islam Medical College
Cox's Bazar Medical College
Pabna Medical College
Abdul Malek Ukil Medical College
Jessore Medical College
Satkhira Medical College
Kushtia Medical College
Sheikh Sayera Khatun Medical College
Army Medical Colleges that are recognized for their high standards of education, discipline, and excellent medical training. These institutions are part of the Bangladesh Armed Forces and are known for producing skilled medical professionals. Here are some of the best Army Medical Colleges in Bangladesh:
Armed Forces Medical College (AFMC), Dhaka: Established in 1999, AFMC is one of the top medical colleges in Bangladesh. It is renowned for its rigorous academic program and state-of-the-art facilities. The college operates under the Ministry of Defence of Bangladesh and offers a five-year MBBS program. It also provides opportunities for students to engage in various research activities.
Army Medical College, Chittagong: This college is known for its excellent academic curriculum and modern infrastructure. It offers the MBBS course in affiliation with Bangladesh University of Professionals (BUP) and is supervised by the Bangladesh Army.
Army Medical College, Comilla: Like its counterparts, Army Medical College, Comilla provides high-quality medical education and training. The college has a strong emphasis on practical and clinical skills, ensuring its graduates are well-prepared for the medical field.
Army Medical College, Jessore: This institution is also affiliated with BUP and offers a comprehensive MBBS program. The college boasts a disciplined environment, excellent faculty, and good facilities for its students.
Army Medical College, Bogra: Known for its rigorous academic environment and clinical training, this college also offers a well-structured MBBS program. It focuses on providing a blend of theoretical knowledge and practical skills.
Army Medical College, Rangpur: It is another prominent institution offering quality medical education under the auspices of the Bangladesh Armed Forces. The college has modern teaching facilities and a strong focus on clinical training.
Key Features of These Colleges:
Academic Excellence: The curriculum is comprehensive, and the teaching methods are aligned with international standards.
Clinical Training: Students receive hands-on training in affiliated military hospitals, which prepares them well for their future medical careers.
Infrastructure: These colleges have modern classrooms, laboratories, libraries, and other necessary academic facilities.
Discipline and Environment: Being part of the military establishment, these colleges emphasize discipline, which is integral to the professional development of students.
Research Opportunities: Many of these institutions encourage students to participate in medical research, enhancing their academic experience.
Considerations for Prospective Students:
Admission Process: The admission process is competitive, often requiring candidates to pass an entrance exam and meet specific academic criteria.
Military Service: Graduates may be required to serve in the military for a certain period. It's important to be aware of such commitments.
Cultural and Environmental Adaptation: As military institutions, the environment is disciplined and structured, which might require some adjustment for new students.
If you're considering applying to an Army Medical College in Bangladesh, it's important to research each institution thoroughly to understand their specific admission criteria, program details, and the commitments involved after graduation.

World-Class Faculty: Indicating the presence of highly qualified and experienced educators and researchers.
Modern Infrastructure: Referring to state-of-the-art facilities, well-equipped labs, and advanced technological resources.
Comprehensive Curriculum: Emphasizing a curriculum that is thorough, up-to-date, and inclusive of the latest medical knowledge and practices.
Clinical Proficiency: Highlighting the focus on practical, hands-on clinical training and experience.
Research Opportunities: Stressing the availability of diverse research programs and the encouragement of scholarly inquiry and innovation.
Global Recognition: Implies that the degrees and qualifications are acknowledged and respected worldwide.
Holistic Development: Reflecting the focus on overall student development, including ethical, professional, and personal growth.
Diverse Student Body: Indicating a multicultural and inclusive environment, enriching the learning experience.
Robust Alumni Network: Pointing to the strong community of former students who are now successful professionals, offering networking opportunities.
Affordable Excellence: Suggesting a combination of high-quality education and reasonable tuition fees, making it a cost-effective choice.
Scholarship Programs: Highlighting the availability of financial aid and scholarships for deserving students.
Interactive Learning Environment: Focusing on the dynamic and engaging methods of teaching and learning.
Strategic Partnerships: Referring to collaborations with other leading institutions and healthcare organizations for enhanced learning opportunities.
Cultural Richness: Emphasizing the rich cultural environment that enhances the overall experience of studying in Bangladesh.
LIST OF NON-GOVT. MEDICAL COLLEGES
Bangladesh Medical College Dhaka University 
Jahurul Islam Medical College Dhaka University (U.Dhaka)
Dhaka National Medical College Dhaka University (U.Dhaka)
Medical College for Women & Hospital Dhaka University (U.Dhaka)
H. Sikder Women's Medical College Dhaka University (U.Dhaka)
Shaheed Monsur Ali Medical College Dhaka University (U.Dhaka)
Community Based Medical College Dhaka University (U.Dhaka)
Kumudini Women's Medical College Dhaka University (U.Dhaka)
Ibrahim Medical College Dhaka University (U.Dhaka)
Holy Family Red Crescent Medical College Dhaka University (U.Dhaka)
Authorized Representative
HEAD OFFICE: DHAKA, BANGLADESH.
MOBILE & WHATSAPP: +88-01995529533
OFFICES IN INDIA:
MOBILE & WHATSAPP:  +91-9903355537