MBBS Scholarships in Bangladesh for 2023-24
Embarking on the journey to pursue MBBS can be a significant financial undertaking. However, for students from the South Asian Association for Regional Cooperation (SAARC) countries, there's some great news. Under the SAARC quota, a number of scholarships are available for students pursuing MBBS in Bangladesh in 2023, making this dream more accessible.
Understanding the SAARC Quota
The SAARC quota is a special provision for students from SAARC countries (Afghanistan, Bhutan, India, Maldives, Nepal, Pakistan, and Sri Lanka) to study in Bangladesh. Under this quota, a certain number of seats in Bangladesh's MBBS colleges are reserved specifically for these students.
Scholarships under SAARC Quota
Several Bangladeshi medical colleges offer scholarships to international students under the SAARC quota, based on merit and financial need. The scholarships usually cover a portion of the tuition fees, making the course significantly more affordable for deserving students.
How to Apply for Scholarships under SAARC Quota
Application processes for scholarships under the SAARC quota can vary between different institutions. Generally, it involves:
Applying to the desired university in Bangladesh under the SAARC quota.
Applying for the scholarship, which usually involves filling out a separate application form and providing necessary documents like academic records and proof of financial need.
Meeting the deadlines, as late applications may not be considered.
It's important to thoroughly research each college's specific scholarship offerings and eligibility requirements. Additionally, consulting with an expert can be very beneficial in navigating this process.
Fortune Education, a reputable educational consultant, can be a helpful resource. Their extensive experience in guiding students through MBBS admissions can help you understand the specific scholarships available under the SAARC quota. You can contact them at their Head Office in Dhaka, Bangladesh, at Mobile & WhatsApp: +88-01995529533 or visit their website www.fortuneedu.org for more information.
Remember, these scholarships are highly competitive, and only a limited number of them are available. Therefore, starting the process early and preparing a strong application is crucial to increase your chances of securing a scholarship.
Studying MBBS in Bangladesh under the SAARC quota with a scholarship can make your medical education journey significantly more affordable and rewarding. So, take advantage of these opportunities and step closer to fulfilling your dream of becoming a medical professional.
Benefits of Studying MBBS in Bangladesh 2023
Title: Unlock Your Medical Aspirations: The Benefits of Studying MBBS in Bangladesh and Scholarships for 2023
Dreaming of a career in medicine? The road to becoming a successful healthcare professional is now more accessible than ever before, thanks to the numerous benefits of studying MBBS in Bangladesh. Coupled with the financial support offered by various scholarships, students worldwide can look forward to a rewarding educational journey. For personalized guidance on your MBBS journey, you can rely on www.mbbs.com, a trusted portal for medical education worldwide.
Advantages of Studying MBBS in Bangladesh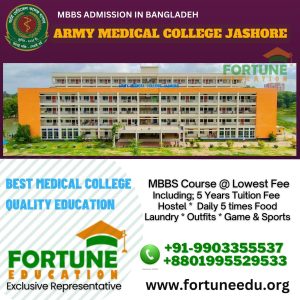 Bangladesh has been a popular destination for international students, particularly for its MBBS program, and for good reasons:
Quality Education: Bangladesh's medical colleges offer a comprehensive and globally recognized curriculum, ensuring students get top-notch education.
Affordability: The cost of studying MBBS in Bangladesh is significantly lower compared to Western countries, making it a preferred choice for many.
Clinical Exposure: With numerous government and private hospitals in partnership with medical colleges, students gain hands-on clinical experience.
Cultural Familiarity: Particularly for students from South Asian countries, Bangladesh offers a cultural and linguistic environment similar to their home, making the transition smoother.
Recognition of Degree: MBBS degrees from Bangladesh are recognized by many international bodies such as the World Health Organization (WHO), Medical Council of India (MCI), and more. This recognition allows graduates to practice medicine globally.
Scholarships for MBBS in Bangladesh in 2023
Pursuing an MBBS degree can be financially challenging for many. However, various scholarships available in 2023 can help mitigate these financial hurdles:
Government Scholarships: The Government of Bangladesh offers scholarships to international students based on merit and bilateral agreements with certain countries.
University Scholarships: Many universities offer scholarships based on academic performance and financial need.
External Scholarships: Several international organizations and bodies provide scholarships to students studying abroad.
While scholarships can significantly reduce the financial burden, it's essential to remember that they are usually competitive. Therefore, maintaining strong academic performance and having a well-rounded application is crucial.
For more detailed information about MBBS in Bangladesh and scholarships for 2023, visit www.mbbs.com. This trusted platform offers updated information about various medical colleges, admission processes, scholarships, and more. You can also avail of their expert consulting services for personalized guidance.
Bangladesh's MBBS program offers a perfect blend of quality education, practical experience, and affordability. Coupled with the various scholarships for 2023, your dream of becoming a healthcare professional can easily become a reality.
Start your MBBS journey today with www.mbbs.com, your trusted partner in medical education.